G-Ad is a system designed for traders working in radio stations, used to plan broadcast spots in advertising blocks, customer management and advertising materials.

G-Ad was created in the web technology. Access to the system is carried out through a web browser, it does not require installation of additional software on computers. Responsive construction allows you to use any device that has access to the Internet, computer, tablet or phone.

In addition, G-Ad has its own media server, giving work on real advertising materials. This allows you to operate real time advertising materials, generate a listening file, and export sounds and generated playlists to the broadcasting system.


Client module
- automatic replenishment of customer data from the CSO database,
- customer marking as unreliable or archived,
- customer assignment to the merchant,
- campaign list view assigned to the selected customer,
- list of advertising materials assigned to the selected customer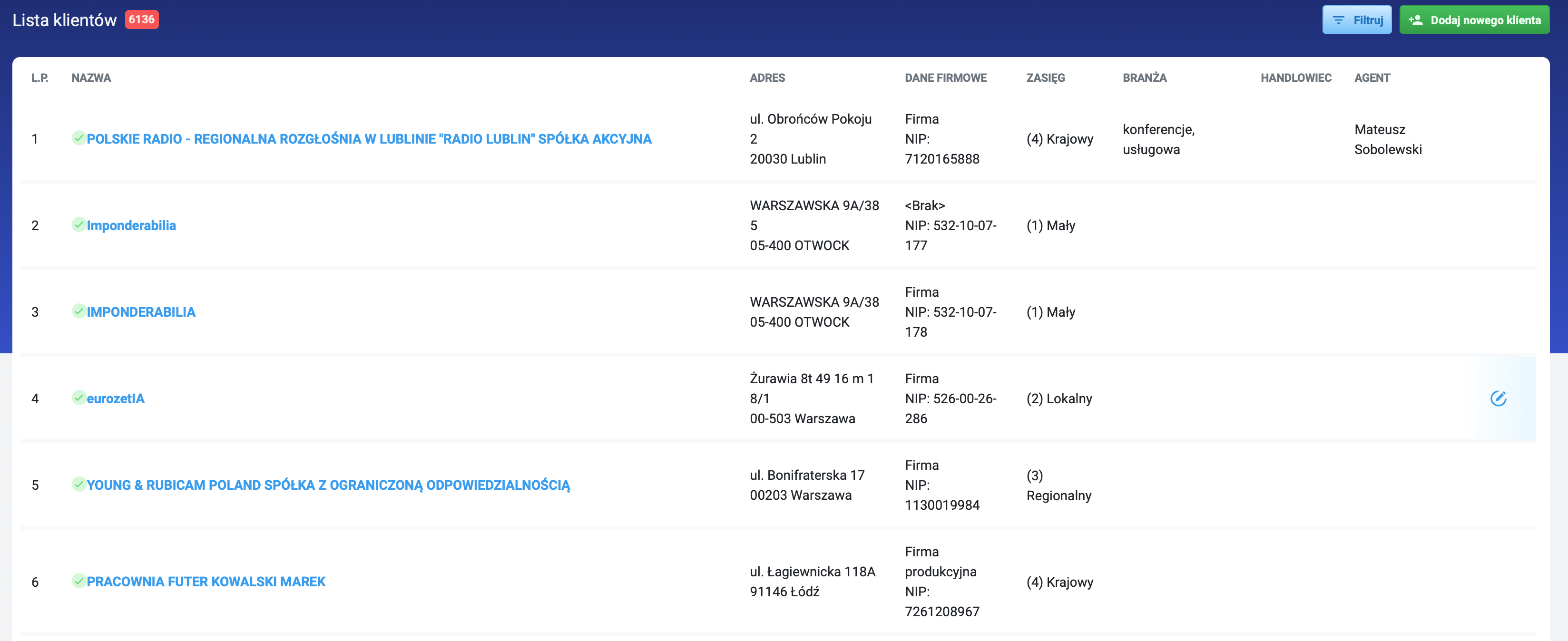 Orders module
- creating and editing orders,
- assigning orders to new and existing campaigns,
- handling sound files,
- previewing planned spots on a timesheet
The schedule module
- Spotting on the basis of real times of attached publicity,
- displaying customer collisions, industry/trade and reader,
- displaying spots from a selected industry, customer and campaign,
- displaying information on the selected spot and the ability to listen to,
- changing the spot location by shifting.